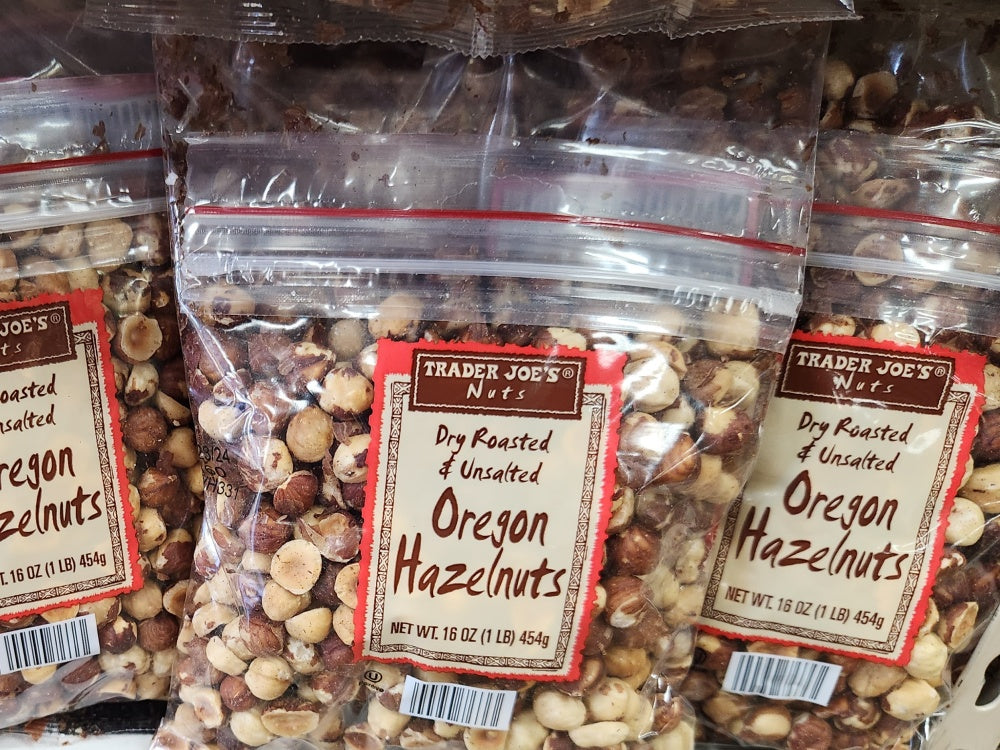 DRY ROASTED UNSALTED OREGON HAZELNUTS
---
FLAT RATE

SHIPPING FEE TO KOREA -

$9.99

 

If the total order amount does not exceed $149.99,
you can receive the items by paying a

$9.99 shipping fee once
If the order exceeds $150, 
The items will be sent in two separate boxes
And you will be charged an

additional $9.99 shipping fee
Regarding custom clearance
This item is subject to General clearance (complicated method)
Total amount must not exceed $150 to be eligible for duty-free allowance. 
Alien registration number (ARN) or passport number must be submitted
Please fill out your full name and ARN on Special instructions for seller in shopping Cart page
hazelnuts
seriously the best thing from tjs on box oregon, imo.
great deal
these are the best! and boxoregon's markup is VERY reasonable.